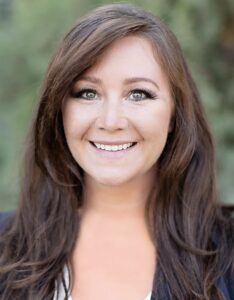 Lindsay Berschauer was elected to the Yamhill County Board of Commissioners in the May 2020 primary.
Prior to being elected, Lindsay served on the Yamhill County Budget Committee as one of the three citizen lay members and was previously elected to the Newberg Rural Fire Protection District in May 2017 prior to voters choosing to annex into the Tualatin Valley Fire & Rescue service district. She has been a small business owner since 2013 working in the public policy, marketing, and public affairs fields. Lindsay holds several board positions including Board President for Building Excellent Schools Together, Board Director for Timber Unity Association, Government Affairs Council Member for the McMinnville Area Chamber of Commerce, member of the Chehalem Valley Chamber and is a member of Oregon Women in Timber. She was the Board Director for Yamhill Community Action Partnership (YCAP) from 2019-21. Lindsay also served as a member of the K9 SAR Team Evergreen Search Dogs with her German Shepherd Ayla in Clark County, WA from 2016-17.
Lindsay moved to Oregon in 2002 and lived in Salem and Keizer before relocating to Olympia and Seattle, WA. In 2010 she moved back to Oregon and lived in Wilsonville before discovering the beauty of Yamhill County. Her and her husband Mike live in Carlton along with three teenage children. A native of Arizona, Lindsay graduated from Arizona State University with a B.S. in Justice Studies and a Minor in History.
Lindsay is a strong supporter of strengthening Yamhill County's working families, operating the county like a business with a customer service-oriented attitude, and respecting taxpayers' checkbooks with a focus on core services.
Lindsay serves as liaison to various county departments and committees, including Community Justice, District Attorney, Sheriff, Assessor, County Clerk, and Treasurer.