REJECT THE RECKLESS RECALL
Letter from Sherman Sherman Johnnie & Hoyt, LLP – demanding retraction of all false statements in the recall petition.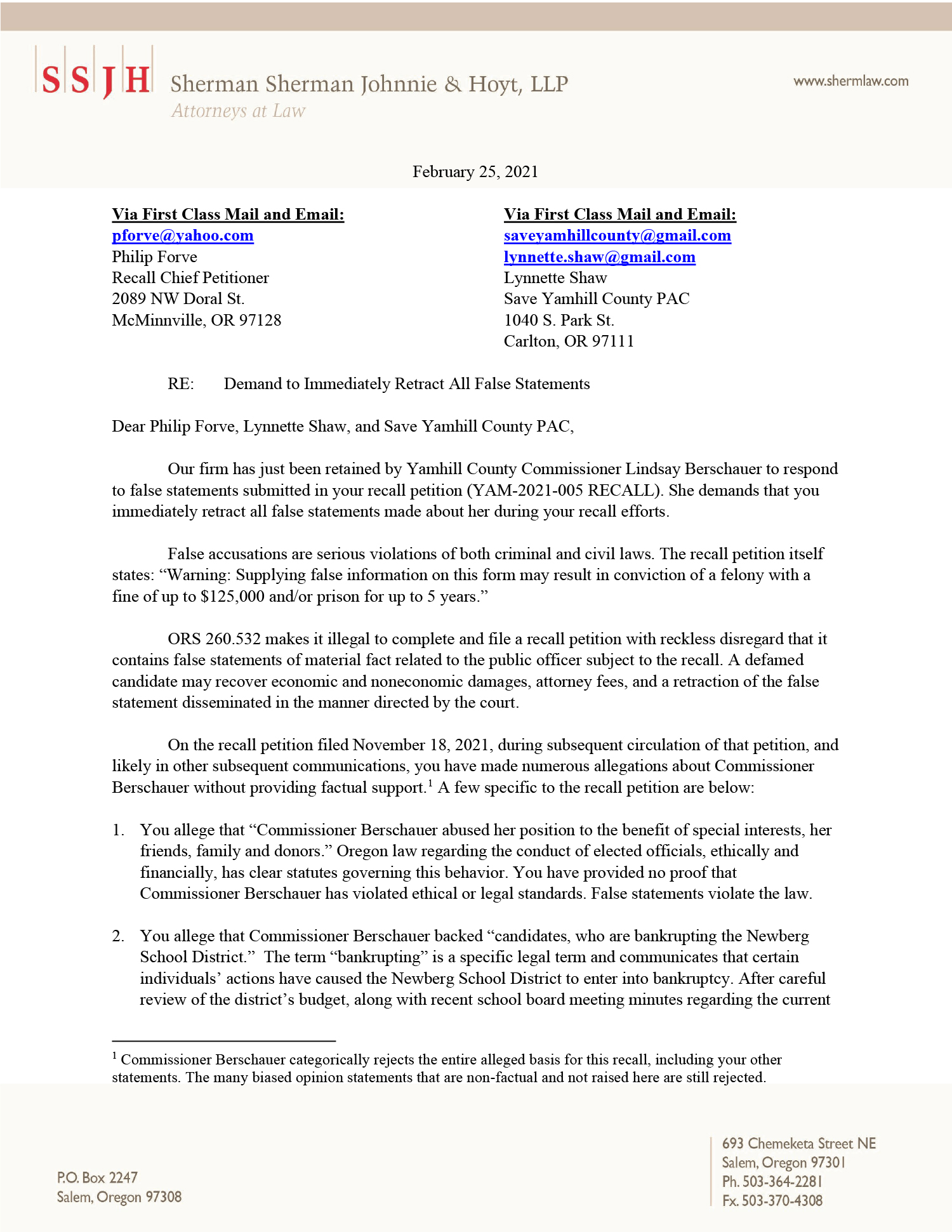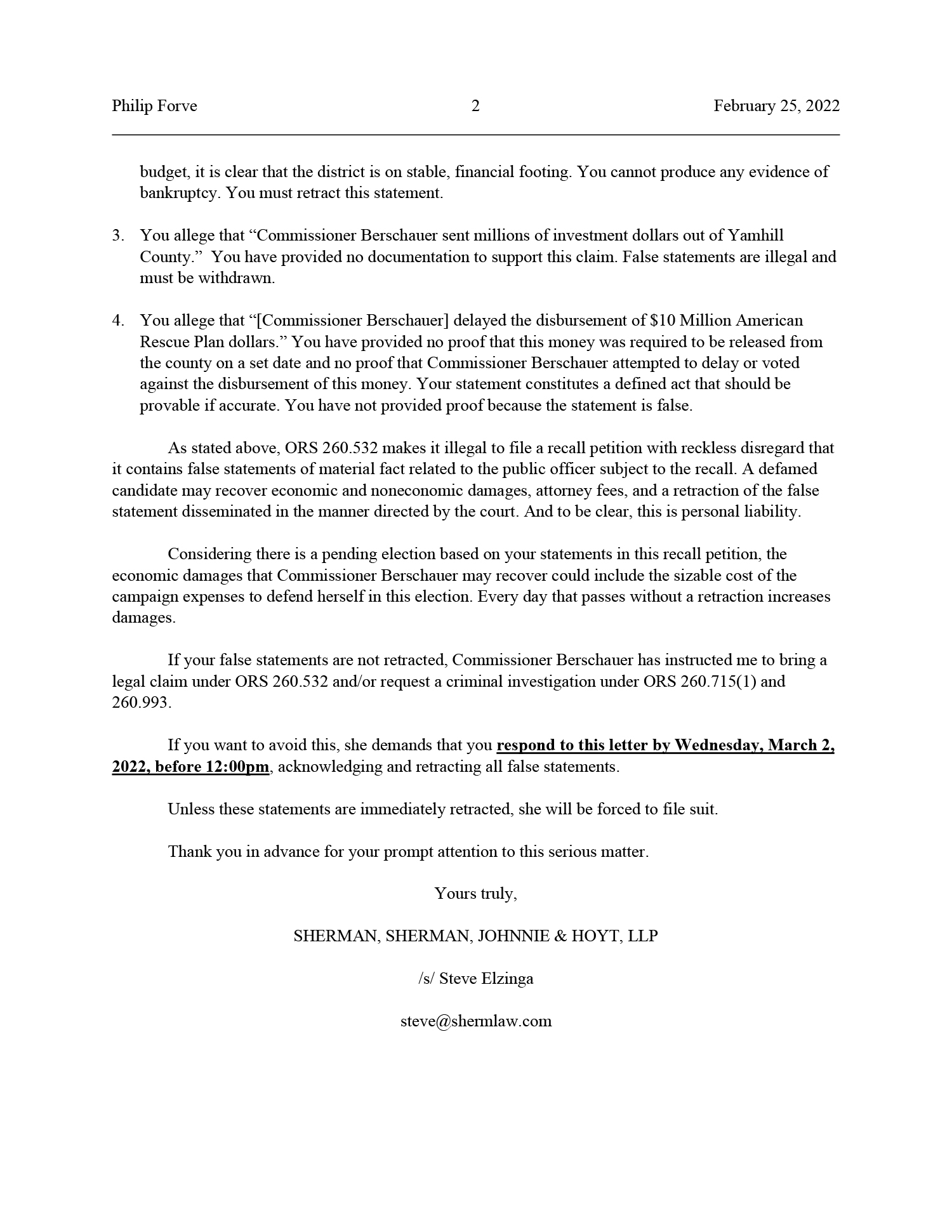 Letter in response from Save Yamhill PAC, Philip Forve, and Lynnette Shaw's attorney, Linda Williams.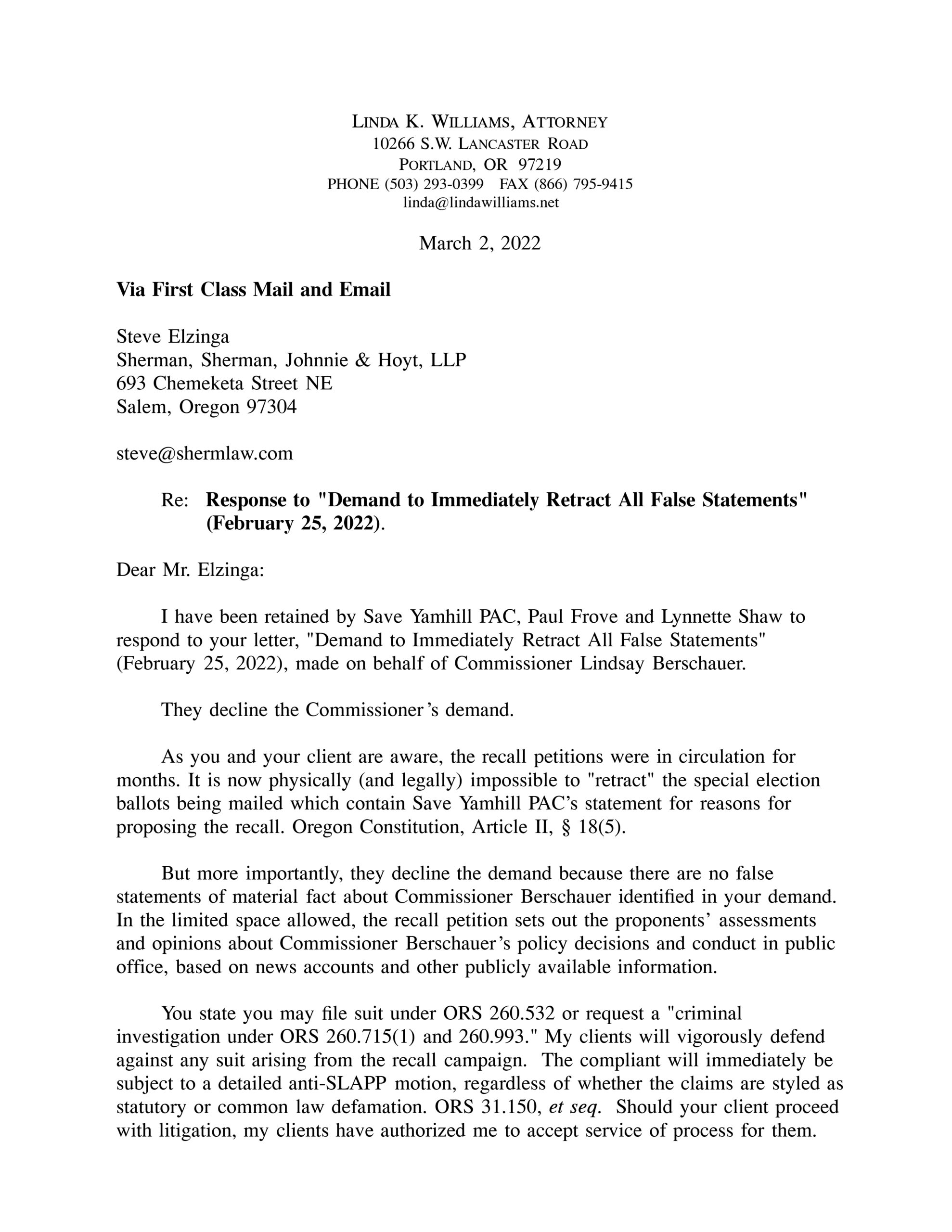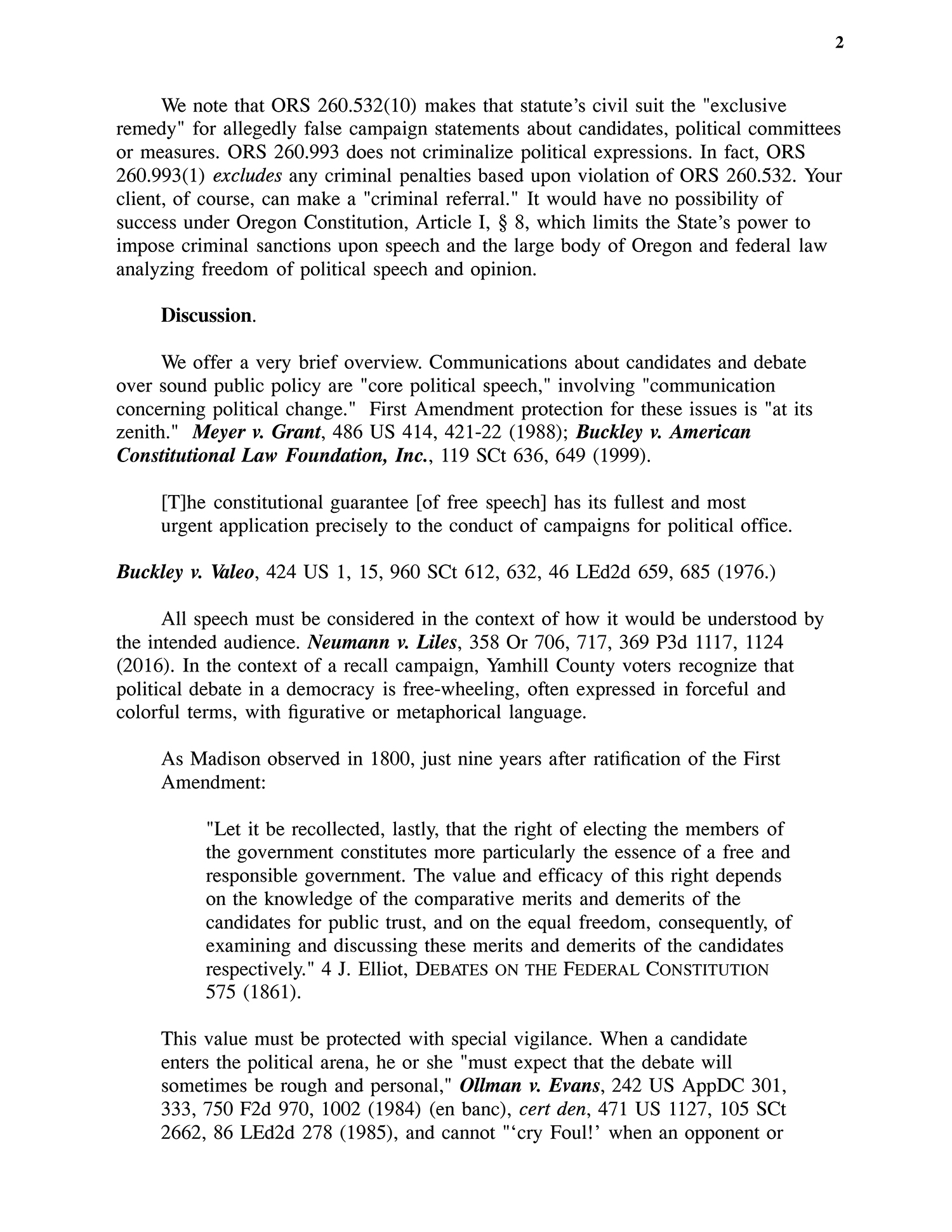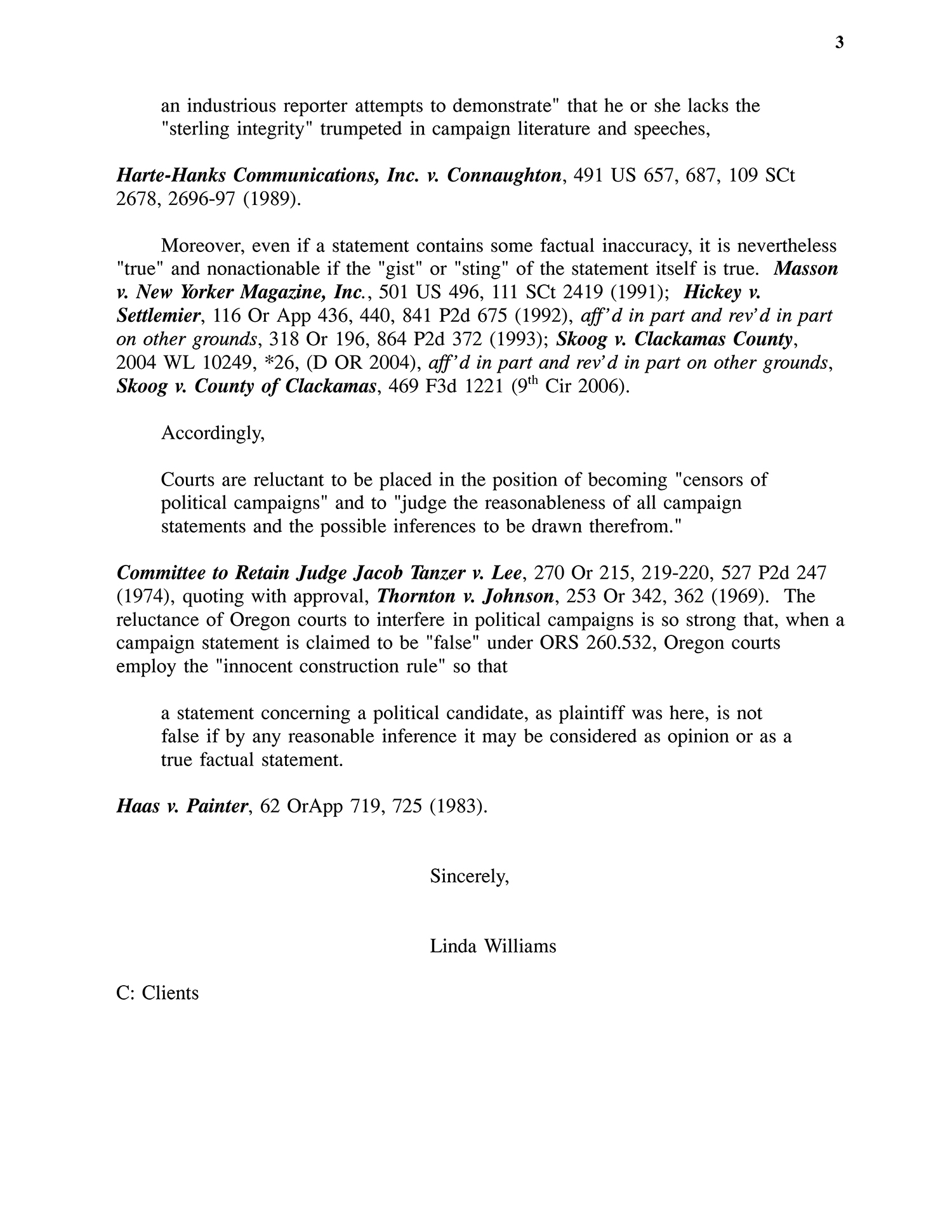 If you have any questions, please call Lindsay directly at (503) 476-1544.